At Alokik we manufacture all products "inhouse". Our quality control starts from the beginning to the end, from purchasing of best quality grey cloth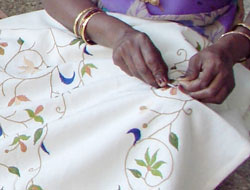 , to container stuffing of the consignment for shipment. Please note our QC team checks the goods from the view point of the customer and hence the goods are passed only after their stringent test.

We have skilled and experienced team of craftsmen, hence we are in a position to make any design of your specification. Our embriodery team is capable of any particular type of furnishing decorations required. Our quality team is not just for checking goods at the packaging warehouse but is actively involved in the whole manufacturing process. All shipment are stuffed at our own warehouse to ensure complete safety of the products. After the container is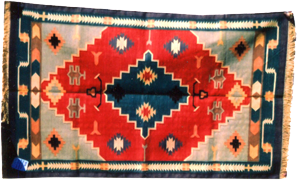 sealed the same is immediately shifted to the port, there by saving transit time.
At the moment we have four large units for 100% inhouse production.
Handicrafts, furniture, wooden furniture, exporter of handicrafts, wrought iron furniture, chairs, almirahs, tables, corner stands, beds, wooden articles, alokik india, alokik jaipur, jaipur furniture exporters, furniture manufacturer, handicrafts manufactueres, antque furniture, exclusive furniture, exporter rajasthan, jaipur exporter,developed by Manu Goenka, Nakulsoft.com, complete digital solutions, jaipur, best in IndiaHandicrafts, furniture, wooden furniture, exporter of handicrafts, wrought iron furniture, chairs, almirahs, tables, corner stands, beds, wooden articles, alokik india, alokik jaipur, jaipur furniture exporters, furniture manufacturer, handicrafts manufactueres, antque furniture, exclusive furniture, exporter rajasthan, jaipur exporter,dev

, complete digital solutions, jaipur, best in IndiaHandicrafts, furniture, wooden furniture, exporter of handicrafts, wrought iron furniture, chairs, almirahs, tables, corner stands, beds, wooden articles, alokik india, alokik jaipur, jaipur furniture exporters, furniture manufacturer, handicrafts manufactueres, antque furniture, exclusive furniture, exporter rajasthan, jaipur exporter,developed by Manu Goenka, Nakulsoft.com, complete digital solutions, jaipur, best in India
Handicrafts, furniture, wooden furniture, exporter of handicrafts, wrought iron furniture, chairs, almirahs, tables, corner stands, beds, wooden articles, alokik india, alokik jaipur, jaipur furniture exporters, furniture manufacturer, handicrafts manufactueres, antque furniture, exclusive furniture, exporter rajasthan, jaipur exporter,developed by Manu Goenka, Nakulsoft.com, complete digital solutions, jaipur, best in India